Specialty and commodity chemicals for Personal Care, Textiles, Metal Lubricants, HI&I, and many other markets
FCI Technology has supply and technical alliances with major domestic / foreign custom and toll manufacturers of synthetic esters, alkoxylates, amine derivatives, phosphate esters, sulfates, etc. to service FCI Technology's growing customer base.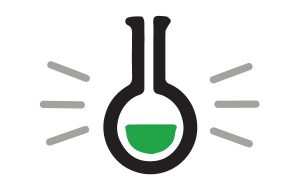 We have adequate stock below for your LTL requirements:
"Give us a call."
Read More »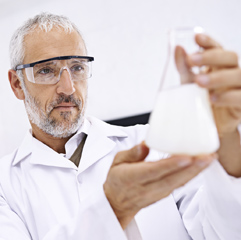 FCI Technology has a manufacturing facility in Ware Shoals, SC. We have reactors(steam) and a bulk tank farm. FCI Technology has a semi-automated drumming line for 3-7 gallon pails as well as one for drums and totes. Our QC laboratory is capable of assuring the Quality of our products as needed. In an effort to adhere to strict quality parameters, FCI Technology strives to work with those manufacturers and suppliers who adhere to our same strict Quality and Environmental standards.
In 2007 FCI Technology became part of Mount Vernon Chemicals, LLC, a wholly owned subsidiary of Mount Vernon Mills, which has been in business for over 165 years. Mount Vernon Chemicals, LLC includes Apollo Chemical and PhilChem. Apollo specializes in textile formulated chemicals and custom manufacturing including high temperature reactions and high pressure homogenization from 75 gallons up to 5,000 gallons. Philchem is a dry blend operation with capabilities of blending 200 pounds up to bulk tankers. Apollo and PhilChem are ISO certified operations with state of the art manufacturing capabilities.
You can review the capabilities of both sister companies on their respective web sites: Apollo Chemical and PhilChem.
Founded in January 1997, FCI Technology was purchased by Mount Vernon Mills in 2007. Our team has years of experience in multiple areas including development, sales marketing and custom / toll manufacturing of specialty and commodity chemicals for textiles, personal care, paper, metal working, etc.
With access to the Ware Shoals facility, along with Mount Vernon Chemicals site in Burlington, NC, FCI Technology has the ability to manufacture detergent blends, amides, low temperature esters, phosphate esters, trans-esters, neutralizations, wax dispersions, starch solutions, PVA solutions, salt solutions, etc.
On site there are nine production vessels ranging from 250 gallons to 6,000 gallons. We have bulk storage in excess of 210,000 gallons serviced by two locations for loading and unloading tank trucks to maximize efficiencies. We have a drumming line that allows us to pack out drums or totes directly from a manufacturing vessel or from tank trucks.
Our laboratory allows us to evaluate and Quality Control products by FTIR and GC-MS, we have the ability to quantify products by being able to measure pH, viscosity, hydroxyl, saponification, amine, acid, Iodine, melt points, etc. We can measure activity and moisture by forced air and convection ovens, IR moisture balances as well as Karl Fisher.
We are adept at creating strategic supply and technical alliances with domestic and foreign manufacturers of synthetic esters, alkoxylates, amine derivatives, etc. to service our growing customer base.
Within the Mount Vernon Chemical Group, we have Hot Oil and Steam Reactor capability, high pressure homogenization and additional bulk storage for both liquids and dry products. In the dry blending area, we can unload from rail car to bags, blend powders and powders, then pack them back out into rail cars, carboys, drums, down to 25 pound bags. Bagging is done through valved bags or the use of an open top bagger.
Mount Vernon Chemical, LLC is fortunate to have as employees with years of chemical experience, and individuals considered experts in their respective fields. We can warehouse in Pennsylvania, North Carolina, South Carolina, Texas, and Honduras for the convenience of our customers.
FCI Technology strives to provide the quality products and service to assist our customers in being successful. We do this with an emphasis on being good stewards and observing environmental propriety as well as adhering to government regulations. FCI Technology deals primarily with ISO 9001 certified suppliers and/or custom and toll manufacturers of our products. While we are not ISO 9001 certified, FCI is ISO 9000 compliant and an approved supplier to our valued customers.